Ditch RCMP, set up B.C. police force, MLAs recommend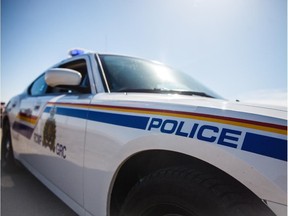 B.C. should ditch the RCMP in favour of a provincial police service according to a suite of policing overhauls released Thursday by an all-party committee tasked with addressing systemic racism in policing. Postmedia Archives
B.C. should ditch the RCMP in favour of a provincial police force, according to changes recommended Thursday by an all-party legislative committee looking into systemic racism in policing.
The report, Transforming Policing and Community Safety in British Columbia, makes 11 proposals for restoring trust in B.C. police, especially among marginalized and racialized communities that have raised concerns about police brutality, racial profiling and over-policing.
The City of Surrey is switching from the RCMP to a municipal force, a process that has been so fraught with anger, it's led to criminal charges against Surrey Mayor Doug McCallum after a confrontation with opponents of the police transition.
McCallum praised the new report, saying he agrees with the recommendation to transition away from the RCMP towards a provincial force, while giving municipalities the choice between contracting with the provincial service, establishing their own municipal police service or entering into a policing agreement with another municipality or Indigenous community.
"The reason why we're changing to our own Surrey Police Service is it brings policing down to local governance, local accountability and local decision-making," McCallum said. "No matter what anybody says, the RCMP are controlled by Ottawa. And you can't police a big country that way, it's just virtually impossible."