Eugene Melnyk: Billionaire, tireless worker and a taste for Hawaiian shirts and fun
Melnyk died Monday, at 62, due to an undisclosed illness, and those who knew him are having trouble believing he is gone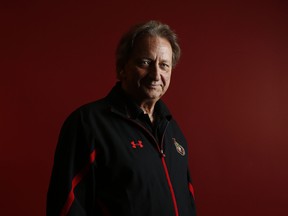 Eugene Melnyk in 2018. Photo by Tony Caldwell/Postmedia files
Eugene Melnyk wanted to be a doctor. But his path led elsewhere after his emergency-room physician-father, Ferdinand, passed away when he was 17. Initially, it was a part-time sales job doing promotions for a pharmaceuticals company, as well as a part-time stint as a York University student that, as the story goes, lasted two classes before he decided that was enough of that.
Young Melnyk had his own ideas. He didn't need a business professor to teach him that you either worked your tail off or were fired. He was already a tireless worker, a budding entrepreneur, and what he took from the promotions gig was that doctors were incredibly strapped for time, making it impossible for them to stay up to date on all the latest research.
To make their lives easier and make himself a few bucks, Melnyk, then 20, founded a medical publishing company, Trimel Corp., which grew to include 40 titles before he sold it in 1989 for $6.5 million to Thomson Reuters Corp.
Melnyk's lawyer, Sheldon Plener, remembers congratulating him on the deal, while imagining all the possibilities that lay ahead of his client, which, given the money involved, included possibly retiring on the spot at age 27.
Article content
"To a certain extent, things went sideways," Plener said. "But he had no regrets. He was incredibly proud."
Melnyk could look the part of a big shot in a finely tailored suit, and he was as hard-nosed as they come when in a boardroom, but he felt most at home in a Hawaiian shirt and pair of shorts, with a rum and soda in hand and a friend next to him, watching a Senators game at Bert's, the sports bar he owned near his Barbados home.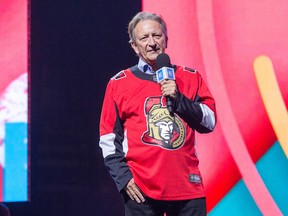 "You walk in a room and you would never know he's a billionaire, he's just Eugene," said John Miszuk, the Senators' chief administrative officer and a friend and employee of Melnyk's from Biovail's early days.
What were those days like? Long. Miszuk remembers a crazy period in the early 2000s with staff pulling late nights. Melnyk shows up with a coffee cart one morning, making the rounds to each employee's desk. He also sent a bottle of Dom Pérignon with a handwritten thank you note to their homes.