KINSELLA: Lots of reasons why Trudeau should not impose carbon tax now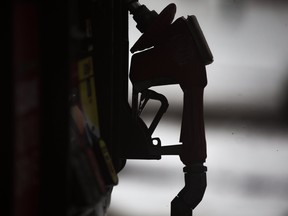 A gas station in downtown Toronto, Ont. on Sunday Nov. 28, 2021. Photo by ERNEST DOROSZUK /TORONTO SUN FILES
A carbon tax.
Justin Trudeau put it in his election platform, and people voted for him, twice. The Supreme Court of Canada said he could do it.
AGRICULTURE: Farmers will be hit hard by the carbon tax. Rising fuel prices — and carbon tax-driven increases to grain-drying costs — seriously threaten the viability of farms across Canada. The tax will make operations less profitable — in an already challenging industry.
HURTS SOME MORE THAN OTHERS: Low-income and rural families disproportionally rely on higher-emissions activities for heating their homes and transportation needs. Increasing the carbon tax hurts large segments of them while remaining pretty irrelevant for the wealthy, who are the real polluters in society.
NOT JUST A TAX ON THE RICH: The Parliamentary Budget Officer found what most of us already knew to be true — the carbon tax doesn't only tax the rich, and magically return the funds to everyone else. "Most households will see a net loss," said the PBO. That's a quote: "most."