5 things to know about Carnaval del Sol 2022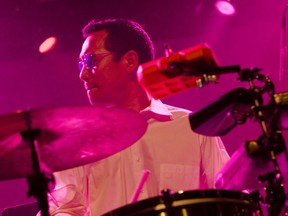 Raphael Geronimo is a member of Vancouver-based Rumba Calzada. Photo by Janine Coney Photography /jpg
When: July 8, 4:30 p.m. to 10 p.m.; July 9, 10, noon -to10 p.m.
Where: Vancouver Playhouse, Jonathan Rogers Park, others
The signature multistage free outdoor event is back bigger and better than ever this summer with a new location at Jonathan Rogers Park at 110 West 7th Avenue, between Columbian and Manitoba streets.
Colombian-born Natalia Parga is the cultural events manager for Carnaval del Sol. Prior to the event, she shared five things to know about this year.