Déjà vu do over: Anna Meredith and band to give us dibs on FIBS in Vancouver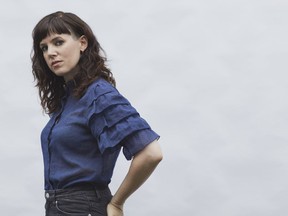 Scottish composer Anna Meredith and her band play a long-delayed show March 23 in support of her Mercury Prize-shortlisted album FIBS at Vancouver's Fox Cabaret on Main Street. Photo by Gem Harris
When: Wednesday, March 23.
Where: Fox Cabaret, 2321 Main St., Vancouver.
Q: Are there any other shows on this tour that are falling on the same dates?
A: We've moved some venues. I need to check. I couldn't even bear to look at the old schedule, I felt so heartbroken about the whole thing.
Q: Let's explore that heartache. So you arrived where and when?