Whistler Writing Society announces new artistic and executive director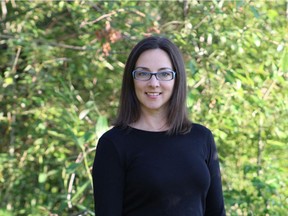 The Whistler Writing Society, which runs the Whistler Writers Festival, announced this week that Rebecca Wood Barrett will be taking over the helm of the organization from its founder Stella Harvey who is retiring. Photo credit: James Barrett Photo by James Barrett /PNG
The Whistler Writing Society (WWS) announced this week that Rebecca Wood Barrett has been appointed the new artistic and executive director.
Wood Barrett will be taking over from WWS founder Stella Harvey who started the organization and the Whistler Writers Festival (WWF) 21 years ago.
"I am grateful to the Whistler community, our audiences, our sponsors, authors, and publishers who have supported "the little festival that could" over the last twenty years. Thank you," said Harvey in a statement. "And I am beyond words of gratitude to have Rebecca carry on and build what we started so many years ago. I'm excited to see what the future holds for the continued growth of the literary arts in Whistler."
The 21st Whistler Writers Festival will take place this year on October 13-16.
Tickets go on sale August 31 at whistlerwritersfest.com.