10 things to know before you file your tax return this year
Jamie Golombek: Tax season is in full swing and those who've already filed and claimed a refund are getting an average of $2,145 back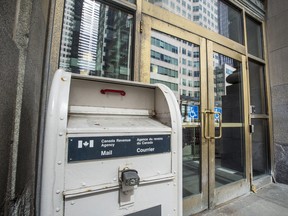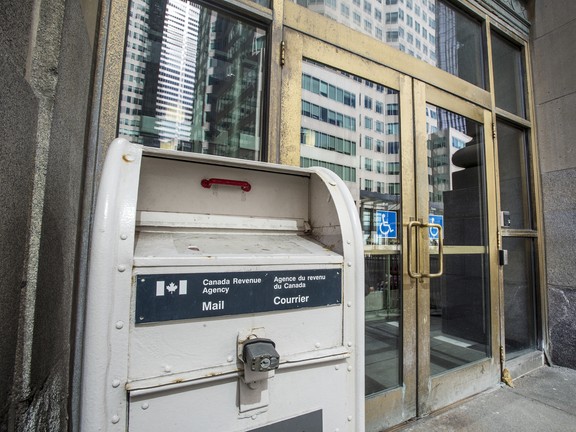 A mail dropbox outside of the CRA's office in Toronto. The tax agency to date has already received a little more than 2.4 million returns, 95 per cent filed electronically. Photo by Peter J. Thompson/National Post
Tax season is in full swing. Electronic filing started on Feb. 21 and the Canada Revenue Agency to date has already received a little more than 2.4 million returns, 95 per cent of them filed electronically. Just over two-thirds of tax filers have claimed a refund on their 2021 returns, with the average refund coming in at $2,145.
Here are 10 things to keep in mind as you work your way through this tax season.
The normal tax-filing deadline for most individuals is usually April 30, but you have until May 2 this year to file because April 30 falls on a Saturday. If you or your spouse or common-law partner had self-employment income in 2021, you have until June 15 to file your return(s). In either case, if you have a balance owing, it must be received or processed at a Canadian financial institution on or before May 2, 2022 to be considered paid on time.
If you received COVID-19 benefits, such as the Canada Recovery Benefit, administered by the CRA in 2021, you should have received a T4A tax slip from the government in February. (Quebec residents would also have received an RL-1.)
Article content
Most eligible seniors will have by now received a T4A slip from Service Canada for this amount, but some slips may have been delayed and will go out during the week of March 14, 2022. A small number received an incorrect slip, with duplicate amounts in boxes 018 and 205. Amended slips were issued to these individuals, so make sure you use the correct slip when completing your return.
Climate action incentive payment
If you're a resident of Alberta, Saskatchewan, Manitoba or Ontario, you no longer claim your climate-action incentive (CAI) on your tax return. Instead, you will automatically receive your CAI payments four times a year, starting in July 2022, provided you file a 2021 return and qualify for payments. The July payment will include a retroactive amount for April 2022, and future payments will be made on the 15th of April, July, October and January.