Alberta's economic recovery supercharged by oilsands projects achieving 'payout' status
Alberta's royalty regime is set to deliver a geyser of revenues to the provincial treasury during the next few years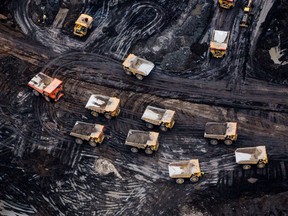 Some economists have estimated the most recent projects to flip to payout status could potentially represent more than 10 per cent of Alberta's total oilsands production. Photo by Ben Nelms/Bloomberg files
Alberta's finance minister is probably sleeping better these days than his counterparts in Ontario and British Columbia, safe in the knowledge his province will lead economic growth in Canada over the next two years. That will come as a huge relief to the province's embattled United Conservative government, though the credit for Alberta's reversal in economic fortunes is due in no small part to luck, rather than sound financial stewardship.
In Alberta, "luck" has always meant high oil prices. And after years of uncertainty, an economic downturn and a global pandemic, surging energy prices have helped the province balance the books for only the second time since 2008.
Alberta's royalty regime, little understood outside the province, is set to deliver a geyser of revenues to the provincial treasury during the next few years as an unanticipated number of oilsands projects achieve so-called "payout" status.
"We had five projects in the oilsands move from pre- to post-payout in 2021," Travis Toews, the minister, said at an editorial board hosted by the National Post on March 12. "We expected only one."
Oilsands projects are incredibly expensive to build. In a bid to encourage investment, Alberta constructed a royalty framework that requires companies to pay only one to nine per cent of revenue to the province until initial capital costs are paid.
Article content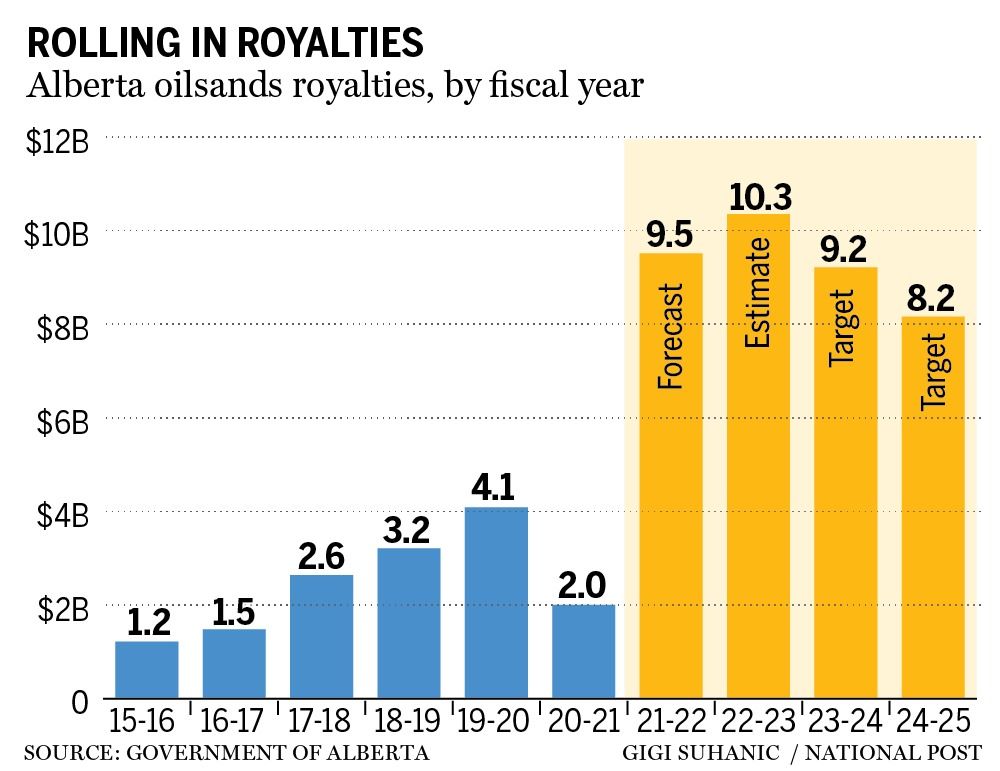 Of the 3.3 million barrels per day (bpd) in total oilsands production last year, around 1.9 million barrels per day were in payout status, he said. Another 300,000 barrels per day will move into the payout tier in the first quarter of 2022, "potentially more, largely given the favourable price environment we're in, we could see some additional projects come into payout," Brunnen said.
Provincial data confirming which specific projects are now delivering higher royalties won't be available until July, but some economists have estimated the most recent projects to flip to payout status could potentially represent more than 10 per cent of Alberta's total oilsands production.
"These are not small facilities and they account for a good chunk of overall production," said Trevor Tombe, a professor of economics at the University of Calgary. "That's meaningful and it's relevant for revenue because how much you pay in royalties changes dramatically once you shift into post-payout."