Better double-check your tax return if you've been using the CRA's Auto-fill
Jamie Golombek: According to anecdotal evidence, the feature may be missing tax slips for some taxpayers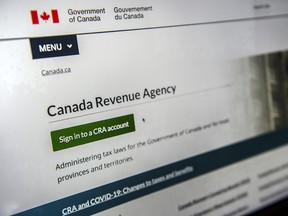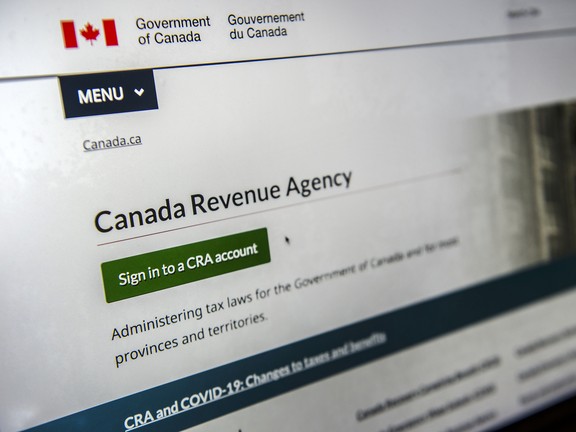 If you've used the CRA's Auto-fill feature, you may want to go back and double-check what you've filed to make sure the downloaded information included all of your tax slips or registered retirement savings plan (RRSP) contributions. Photo by Peter J. Thompson/National Post
If you've already filed your 2021 tax return and used the Canada Revenue Agency's Auto-fill feature, you may want to go back and double-check what you've filed to make sure the downloaded information included all of your tax slips or registered retirement savings plan (RRSP) contributions as some slips may not have found their way into your download.
The CRA's Auto-fill feature, first introduced in 2016, allows individuals and authorized tax preparers to automatically fill in parts of the return with information the CRA has available at the time of the request, such as T-slips, RRSP contributions and much more. To use the service, you must be registered for the CRA My Account program and be using NETFILE-certified software that offers the Auto-fill feature. This tax season, there are more than 25 different certified software packages and online web offerings to choose from.
The CRA receives tax information from third parties and should have already received most tax information slips and other tax-related information for the 2021 tax year by now. Common tax information slips available include: T3, T4, T4A, T4A(OAS), T4A(P), T4E, T4RIF, T4RSP, T5, T5008 and RC62.
Article content
On March 20, I prepared a first draft of my own 2021 return and found that the Auto-fill download was missing a T4 slip for employment income, along with an RRSP contribution receipt, both of which I had paper or electronic copies of. I proceeded to enter those slips manually. A subsequent check of the CRA My Account site shows that those slips were processed in the system on March 22, two days after I prepared my own return.
Last week, I received another unsolicited email from a second accountant in British Columbia who noted that several of his clients' T4RIF and T5 slips were still not posted to their CRA account.
The CRA said it is not aware of any widespread problems with the Auto-fill my return service.