Cathie Wood's $500K Bitcoin call is already happening — how to ride the wave to half a million
Wood's wild prediction for Tesla came true. This one could, too



ARK Invest/YouTube
This article was created by MoneyWise. Postmedia and MoneyWise may earn an affiliate commission through links on this page.
Cathie Wood isn't afraid to make bold predictions.
Back in early 2018, the owner of Ark Invest said Tesla shares would go from $300 to $4,000 within five years — a potential upside of around 1,200 per cent.
Yet Tesla hit the target early. This January, Tesla shares surged past the $800 mark or $4,000 on a split-adjusted basis.
Pretty astounding, but Tesla may not be Wood's most bullish call at the moment. Last month, she told CNBC that the price of Bitcoin could soar to half a million dollars in five years.
"If we're right and companies continue to diversify their cash into something like Bitcoin, and institutional investors start allocating 5 per cent of their funds in Bitcoin […] we believe the price will be ten-fold what it is today. Instead of $45,000, over $500,000," she said.
Article content
Investors who want exposure to the crypto market can invest in these ETFs, but you can also buy Bitcoin directly. Some investing apps allow you to buy both cryptocurrencies and ETFs commission-free .
Cryptocurrency stocks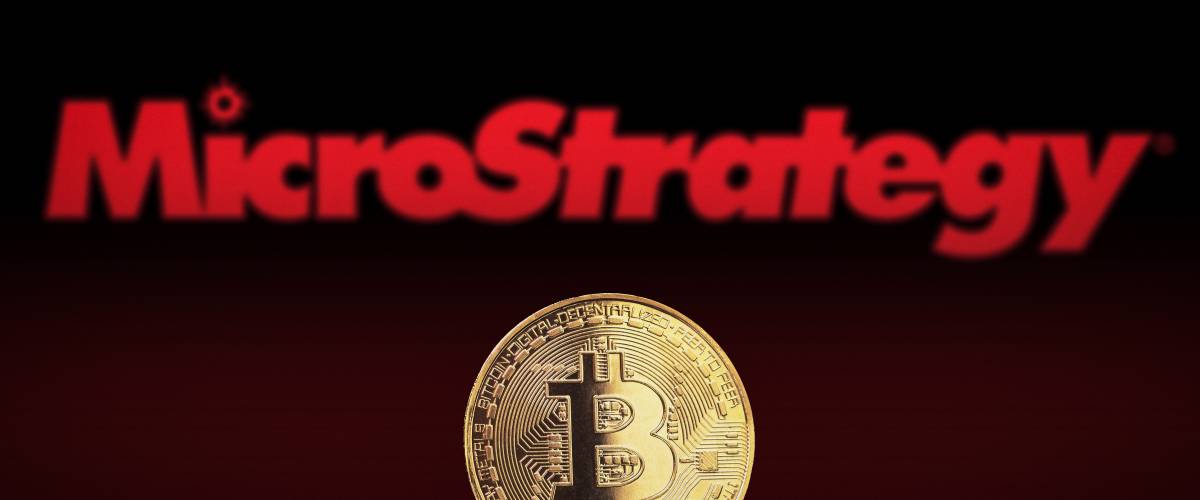 JOCA_PH / Shutterstock
Companies that have tied themselves to the crypto market provide another way for investors to benefit from the crypto rally.
For instance, enterprise software company MicroStrategy purchased 9,000 bitcoins in Q3. That brings its total bitcoin count to 114,042, a stockpile worth roughly $7 billion.
Because of MicroStrategy's huge Bitcoin stake, some investors have used it as a proxy for investing in the cryptocurrency. In the past, rallies in Bitcoin usually led to similar moves in MicroStrategy's share price.