David Rosenberg: Food and energy shock this severe has only happened four times before — three led to recession
This is what happened to the stock market after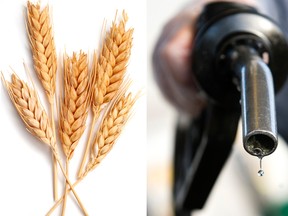 Food and energy inflation has been surging. Photo by Getty Images/ Reuters
By David Rosenberg and Brendan Livingstone
Food and energy inflation — notoriously volatile but representing key expenditures for households that can't easily be reduced — has been surging. At more than 15 per cent year over year (a threshold first breached last October), we are seeing a degree of price gains that have only occurred four other times in the past (1973, 1979, 2005 and 2008).
Article content
One can readily imagine how this will lead to an especially large pullback in demand for big-ticket durable goods, which were already poised to see a meaningful demand hit as purchases were pulled forward during the pandemic.
In light of our view that recession risks are rising, particularly given the moves in food and energy prices, we went back and looked at stock market performance in the year following a spike in food and energy CPI (above 15 per cent year over year).
Perhaps unsurprisingly — since three of four occurrences took place during recessions — the S&P 500 did quite poorly in the following year, with an average decline of 11.1 per cent. All 11 S&P 500 sectors declined, although there is a pretty meaningful dispersion in performance. Indeed, on one hand, energy (-1.3 per cent) held up quite well, suggesting this sector has served as a good spot for investors to hide out. Conversely, technology (-20 per cent) was the worst performer, which is to be expected given its long duration status (making it particularly vulnerable to spikes in inflation).