EquityNet can be a game changing private equity investing tool
EquityNet uses patented fintech to help investors and entrepreneurs come together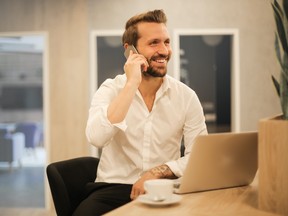 Photo by bruce mars /Unsplash
You're an accredited investor looking to take your portfolio to another level. You want to diversify and start earning higher returns. So you start thinking about private equity investing, the logical next step. But when it comes to private equity investing, what's the best option for you? If you don't particularly care where your money goes so long as you see good returns, you might consider a private equity firm that pools money from multiple investors into a private equity fund. However, if you prefer to have more say in how your money gets spent, or you have a lot of experience and expertise in a specific industry, angel investing is probably a better option. But how do you find the right investment opportunities? The answer is EquityNet .
Now flip the script. You own a business or a startup that's looking to grow. You need money to take things to the next level. But you're too new or too small to pique the interest of big banks and private equity firms. You need to find an angel investor who is willing to put up their own capital during the early stages in exchange for a stake in your company's future. You need someone who has experience in your industry and might even provide some valuable mentorship so you can avoid missteps along the way. How do you find that angel investor? The answer, again, is EquityNet.
Article content
Patented Fintech For Businesses And Investors
There are a lot of different crowdfunding investment platforms out there. But EquityNet is the only one that uses patented fintech to help investors and entrepreneurs make smart decisions. And they don't have just one fintech patent. They have five . 
Perhaps the most valuable tool EquityNet offers both investors and entrepreneurs is their patented Enterprise Analyzer TM , which analyzes business plans and provides scores on valuation, risk, investment return, undercapitalization, and many other factors. Investors use the Enterprise Analyzer TM to screen businesses and easily identify prospective investments. Entrepreneurs use it to fine-tune their business plans before they present themselves to investors.