Federal Liberal-NDP alliance receives wary reception in Alberta's energy sector
Even if it's not thrilled by the policies, oil patch will welcome the stability and certainty that comes with the political deal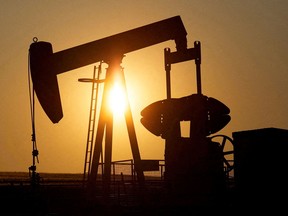 The political alliance between the federal Liberals and NDP could see the advancement of plans to phase-out public financing of the fossil fuel sector. Photo by REUTERS/Todd Korol/File Photo
While news of an alliance between Justin Trudeau's Liberal government and the New Democratic Party has riled political partisans, the move has largely been greeted with a wary shrug in Canada's oil and gas sector, where proponents say they're looking for stability and certainty when it comes to energy policy.
Tuesday's announcement saw the Liberals and the NDP pledge to prioritize action on pharmacare, dental care and the climate crisis as part of an agreement that could potentially see the federal Liberals holding the reins of power until 2025.
Under the terms of the agreement, the NDP agreed to support the governing Liberals in confidence votes in exchange for progress on key files, including climate-related goals, including a significant reduction in GHG emissions by 2030, compared to 2005 levels; and accelerating Canada's bid to achieve net-zero emissions by 2050 — all targets previously promised by the Liberals.
Alberta-based conservative strategist Ken Boessenkool said that while the Liberals stand to gain the most from the agreement — including the breathing room in Parliament to deliver on some of their promises — Canada's energy industry is unlikely to be thrilled, but will be glad of the stability when it comes to carbon pricing policy, in particular.
Article content
The political alliance could also see the advancement of plans to phase-out public financing of the fossil fuel sector — including from Crown corporations such as Export Development Canada (EDC). The agreement said measures targeting public financing could come in early 2022.
Responding to the news, the Canadian Association of Petroleum Producers (CAPP), the largest oil and gas lobby group in the country, said its members are prepared to work with any government. Though in a statement the group emphasized the importance of maintaining energy security while pursuing climate goals.
"We see an important role for Canada's oil and natural gas industry in addressing energy security while lowering global GHG emissions through the implementation of world-leading emissions reduction practices and technologies," said CAPP spokesperson Jay Averill. "We intend to continue our engagement with the federal government to support a strong future for Canada's oil and natural gas sector."