Here's what the soaring inflation rate means for your retirement
Jason Heath: Time horizon and effects of 'transitory' inflation are clearly much longer and more widespread than anticipated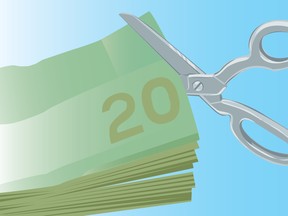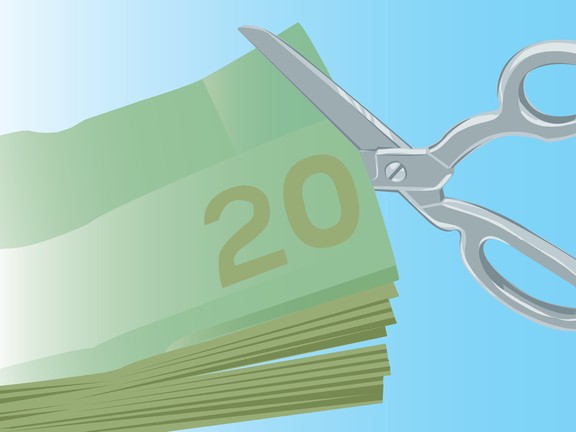 A retiree with a fixed pension payment is at risk from higher inflation, especially if they do not own stocks or real estate that may provide somewhat of a hedge against higher prices. Photo by Chloe Cushman/National Post illustration files
Higher prices have become top of mind for Canadians as the one-year inflation rate hit 5.7 per cent in February. This is the biggest annual increase since August 1991, when inflation was six per cent. There are far-ranging implications for workers and retirees and how they budget, invest and plan for retirement.
Over the past 30 years, inflation has averaged 1.9 per cent. The Bank of Canada adopted an inflation-control target in 1991 with a goal to keep annual inflation between one and three per cent and ideally close to the two per cent midpoint of that range. The central bank says it raises or lowers interest rates "in order to achieve the target typically within a horizon of six to eight quarters — the time that it usually takes for policy actions to work their way through the economy and have their full effect on inflation."
Article content
Now, inflation has taken hold globally. Annual inflation in the U.S. (7.9 per cent), India (6.1 per cent), and the euro area (5.9 per cent) has been heating up, and most countries in Africa and South America have rates over five per cent as well. In 2021, as inflationary pressures began to build, many — most notably the U.S. Federal Reserve — believed that inflation was transitory or temporary and unlikely to persist. Now, the question becomes, what if it does?
Statistics Canada reported the average hourly wage increased by just 1.8 per cent from 2020 to 2021. If inflation remains persistently high, workers whose earnings cannot keep up with the rate of inflation are effectively getting a pay cut. Employees should consider this in their salary negotiations and business owners should consider it with regards to their pricing and staffing.