How to launch your real estate side hustle
With home prices rising, the race is on to see who will get those commissions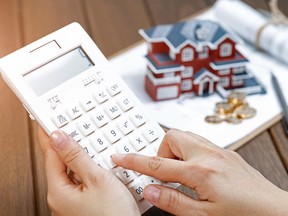 Photo by StackCommerce
This article was created by StackCommerce. Postmedia may earn an affiliate commission from purchases made through our links on this page.
Real estate can be a great side hustle and fantastic full-time career for those who are true masters. It's one of those industries that's always there, drawing successful agents from an endless variety of backgrounds. Naturally, there were a lot fewer showings and in-person opportunities throughout the pandemic. Now that things seem to be on the up and up, it's a great time to pick your real estate side hustle back up.
Article content
Finding an accountable source of intel on the world of real estate can be tough, especially with such a variety of articles, guides and hidden advertisements out there. If you want to do your due diligence, you may consider a proven e-learning provider.
For example, The 2022 Fundamentals of Real Estate Investment Bundle is on sale for just $31.99 for a limited time. It features eight courses on the fundamentals of real estate, pre-investing, how to analyze a wholesale deal and much more. You can acquire professional investment techniques, a background in residential and commercial properties, and a lot more context for the industry with this bundle.
Prices subject to change.