'I lose money every time I leave the house': Inflation complicates back-to-office push
As United States business leaders work to lure employees back into offices this autumn, they have hit an unexpected roadblock: inflation.
The costs of transport, food and child care have risen faster than salaries, and some employees are saying it is not just more convenient but also cheaper to continue working from home.
Article content
U.S. consumer prices rose 8.3 per cent in the 12 months leading up to August, with the index for food away from home gaining eight per cent. The price for gas used by commuters who drive remains 17 per cent higher than a year ago at about US$3.70 a gallon, even after a recent decline, according to the American Automobile Association.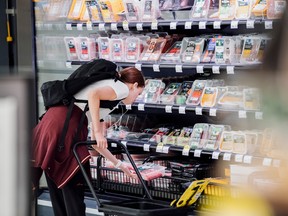 Large employers from Apple Inc. to NBCUniversal Media LLC to Goldman Sachs Group Inc. have pushed staff to return to the office, with mixed success. Office occupancy rates in 10 major cities across the U.S. last week reached their highest levels since the pandemic began, according to data from security company Kastle Systems. Daily subway ridership reached 3.9 million passengers in New York City last week, also the most since March 2020.