'Immoral and irresponsible': U.S. banks threaten to leave Mark Carney's green alliance over legal risks
Wall Street banks including JPMorgan Chase & Co., Morgan Stanley and Bank of America Corp. have threatened to leave Mark Carney's financial alliance to tackle climate change because they fear being sued over increasingly stringent decarbonization commitments.
In tense meetings in recent months, some of the most significant members of the Glasgow Financial Alliance for Net Zero (GFANZ) have said they feel blindsided by tougher UN climate criteria and are worried about the legal risks of participation, according to several people involved in internal discussions.
Article content
European banks including Santander Bank NA have also expressed misgivings.
The potential loss of some of the world's biggest and most influential banks would be a serious blow for Carney's GFANZ group, which was formed last year and took centre stage at the COP26 climate talks in Glasgow in November.
More than 450 finance companies accounting for US$130 trillion of assets have joined GFANZ, which is co-led by the Canadian ex-Bank of England governor and current Brookfield Asset Management Inc. executive.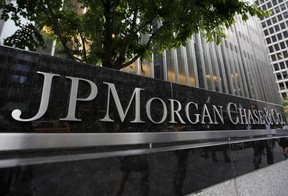 The banks' biggest concern is over strict targets on phasing out coal, oil and gas introduced over the summer by the UN's Race to Zero campaign, a UN-led net zero standard-setting body that accredits pledges made by Carney's alliance.