Investing in foreign property: Should you buy a home abroad and rent at home?
A lot of research will be needed to find a property that's right for you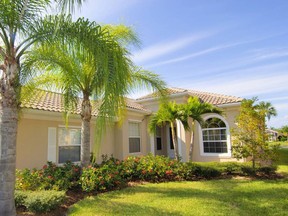 Yarek Gora/Shutterstock
A lot has changed in the last 14 years for Sam Butcher. The expat from Britain came to Canada in 2007 thinking he'd be staying here a year at most. As an 18-year-old, the idea of skiing and biking in the Rocky Mountains was appealing, but he was not looking forward to living away from his family for so long.
"For me as a Brit, as opposed to say a second-generation Canadian, [Britain is] my home. So it's always been the plan to go back anyway," Butcher said. "Everyone lives 15 to 20 minutes from each other."
Fast forward to today, and Butcher has a lot more on his mind. But one thing that hasn't wavered is the need to have roots back in Devon, England; where not just his parents, but much of his family live. With housing prices rising where he lives in downtown Toronto, making an investment and potential revenue stream in Devon makes more sense.
"I have no problem living in a rental property if … I'm generating revenue [somewhere else]." Butcher said. "I have no desire to go out to a small town…I'd rather have it in the [United Kingdom] so I can rent it out knowing I have family nearby to check on it."
Article content
But where would someone like Butcher, or anyone for that matter, start such a process?
Research the market, rules and regulations
Some questions Leong suggests potential investors consider would be to ask how would this investment fit into a person's overall wealth and goals, and what would their exposure be? For Butcher, the average cost of a home in England stands at about £268,349 as of October 2021, according to Statistica. That's about $445,000 in Canadian dollars. Compare that to the $748,439 average in Canada as of January 2022.
To get started then, Leong recommends finding a local real estate agent to provide both information on the area, and some comparisons. This will help you figure out what kind of return you'd need from such an investment.