Money drain: Canadian families and entrepreneurs are fleeing for better climes
Having assets in safe jurisdictions outside your country of residence is part of the solution for long-lasting wealth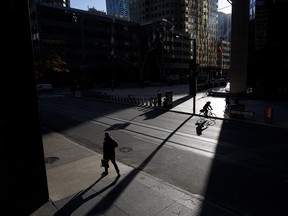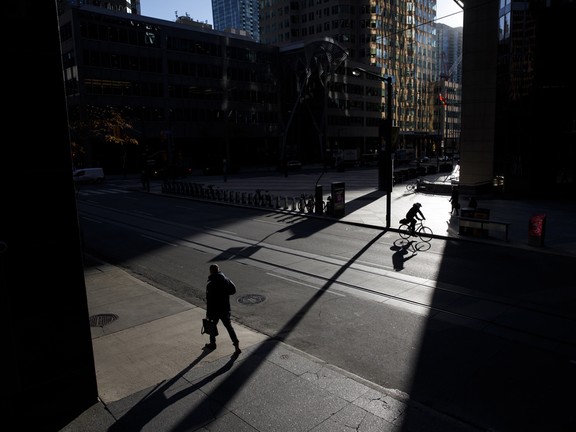 Commuters in the financial district of Toronto. Photo by Cole Burston/Bloomberg files
"Rule No.1: Never lose money." – Warren Buffett
What are the secrets to generational wealth? Is it that someone in the family created so much wealth that it's impossible to spend or lose? Is it having the best investments, whether that's real estate, stocks, venture capital or crypto? Does having the proper trust structure keep the heirs from spending the wealth unwisely? Or is aggressive tax planning the secret ingredient to the recipe?
These questions have been frequently heard in North America and Europe for the past seven decades, but other parts of the world such as Cuba, North Korea, China, Venezuela and former members of the Soviet Union have felt the effects of totalitarian regimes that have stolen many families' wealth.
Other families have maintained their wealth since the 1700s. For example, the Rothschilds family has lived through the French Revolution, First World War, Holocaust and Second World War. If all their assets had been located in one country at a critical point in history, the family could have been wiped out. It's clear, therefore, that part of the solution for long-lasting wealth is having assets in (safe) jurisdictions outside your country of residence. This is a form of diversification. Some of a family's financial wealth may be lost during periods of uncertainty, but there is still enough to continue or start new ventures.
Article content
However, the path is obfuscated because the risks are significant: a combination of progressive and high taxation along with a significant overstep in regulations and the loss of the individual's rights and freedoms. This is akin to the story of the frog being slowly boiled. By the time he feels uncomfortable, it's already too late to jump out.
That leads us to these current times. I've seen an exodus of family enterprises and entrepreneurs from Canada during the past few years and the flow is getting faster. These families have been moving human and financial capital to safer climes. These aren't a bunch of trust-fund babies, but individuals who can see opportunity and devote their efforts to it. Sometimes they win, sometimes they lose, but what they have is a good understanding of the risks.