New to Canada, or the workforce? Here's what to know about filing taxes
Your tax return doesn't need to be stressful if you plan ahead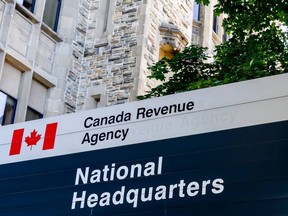 JHVEPhoto/Shutterstock
Are you a young Canadian who just entered the workforce, or a recent immigrant filing taxes in Canada for the first time? Don't worry. Filing your tax return for the first time doesn't need to be a daunting task.
If you decide to file by yourself, make sure you follow the guidelines, fill out the boxes on the tax form carefully, and don't be afraid to ask for help. Here are some key things to know so you can file your taxes with confidence this year.
The Canada Revenue Agency (CRA) collects taxes, administers tax laws and policies, and delivers benefit programs and tax credits. Your tax return is submitted to and processed by the CRA.
The filing deadline for individuals to file for your 2021 tax return is April 30, 2022. However, because that's a Saturday, this year you have until May 2 to get your return in the mail and postmarked.
Article content
Tax slips
Tax slips are financial records that are relevant to your taxes. They are prepared by your employer, financial institutions and schools. Typically, you should receive most of your tax slips in the mail or electronically by the end of February, though some slips (for example, T3s) may not be available until the end of March. Here are some of the most basic tax slips:
T4: This is the tax slip that records your wage or salary.
T3: This is the statement of trust income. It's used to report amounts such as income and credits that the trust designates to the beneficiaries.