Police have turned crypto seized from trucker convoy over to escrow agent, court told
Donations to the so-called 'freedom convoy' have totalled more than 22 bitcoin, worth in excess of $1.1 million



A person waves a Canadian flag in front of banners in support of truckers in Ottawa, on Feb. 14, 2022. Photo by Lars Hagberg/Reuters
Ontario's justice ministry seized some of the bitcoin raised in a donation drive in support of the Ottawa trucker protest, but ultimately gave up control of the coins after running into opposition from a fundraiser's lawyer, a court heard on Wednesday.
According to documents filed in the Ontario Superior Court of Justice, the seizure took place on Feb. 28 and was related to an unspecified criminal investigation. The documents and Wednesday's hearing were part of a separate civil lawsuit that local residents filed against the so-called "freedom convoy" protesters.
Nicholas St. Louis, an Ottawa man who previously described himself as the "bitcoin team lead" for the protests, said in court filings that he was about to comply with an order from that civil suit to freeze the bitcoin by transferring them into escrow before a joint police task force executed a search warrant on him
"Officers forcibly removed me from my apartment and took me to an unmarked police vehicle," St. Louis said. "Police wanted the seed phrases for my crypto wallets. Under police compulsion I provided my seed phrases."
Article content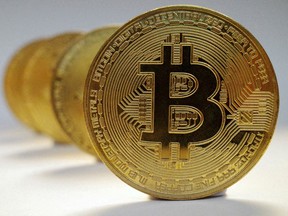 Court filings show that after the seizure, lawyers representing multiple parties involved in the local residents' lawsuit discussed the matter with a justice ministry lawyer.
The discussions continued through Sunday and ended with St. Louis's lawyer, Norman Groot, notifying the province that he would ask the court to order the province to give up control of the coins.
The court heard Groot's request on Wednesday, during a previously scheduled event that also went into other matters in the case.
Melissa Adams, representing the province, told the court that the Ontario Provincial Police has handed over the seed phrases to a court-appointed escrow agent in the civil suit by local residents.
The escrow agent will hold the coins and other funds in the case until the court decides on the substance of the residents' lawsuit. St. Louis has said that he was about to hand over his seed phrases to Groot to give to the same escrow agent before they were seized.