Posthaste: If you think inflation is bad now, hang on to your purse strings
Everything from gas to groceries to borrowing costs to get even more expensive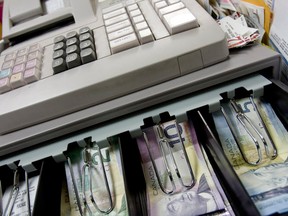 Canadians will be feeling inflation not just at the gas pumps and grocery checkouts, but across a wide range of goods and services, says RBC. Photo by National Post
Article content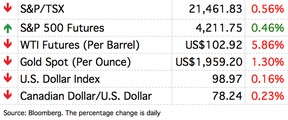 _______________________________________________________
Canada's blockbuster jobs numbers grabbed the attention Friday when the
jobless rate plunged to 5.5%,
the lowest since the start of the pandemic, and among the lowest recorded since the mid-1970s. It was a sign that Canada had finally recovered from the COVID recession, and a green light, many economists say, for the Bank of Canada to keep hiking rates.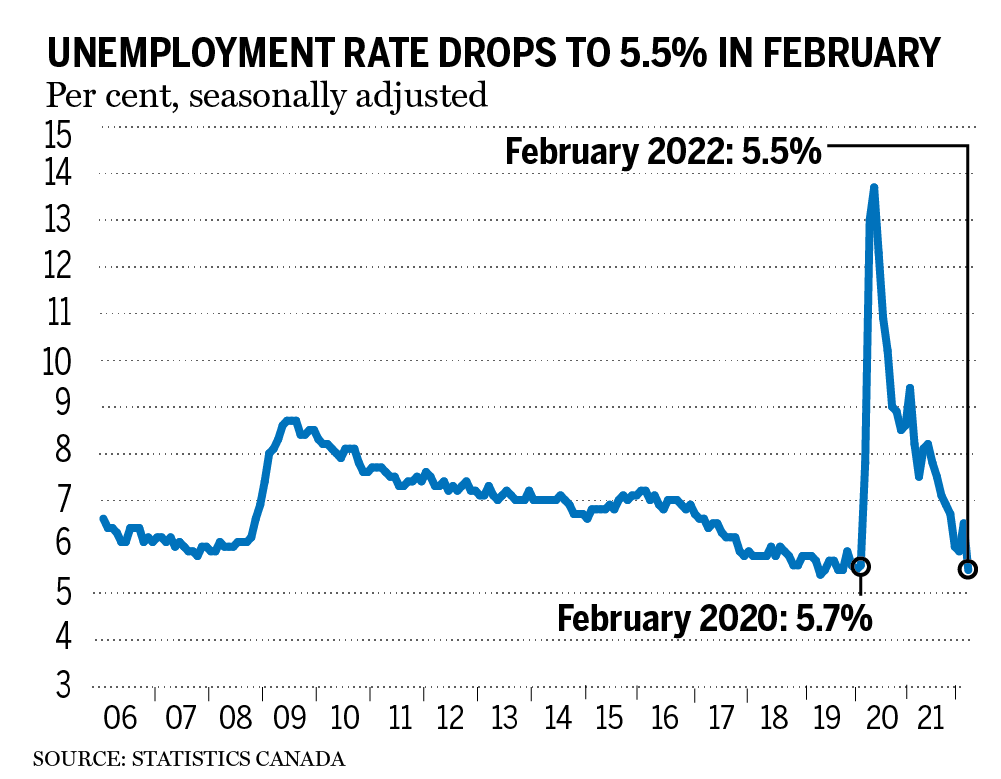 But there was another set of data out Friday that may also play a role in the Bank's decisions.
The ratio of Canadian's household debt to disposable income hit a record in the fourth quarter as mortgage borrowing rose and disposable income fell. The ratio (seasonally adjusted) rose to 186.2% in the fourth quarter from 180.4% in the third. Debt rose 1.9% as disposable income fell 1.3%.
That means there was $1.86 in credit market debt for every dollar of household disposable income, Statistics Canada said.
For comparison, at the end of 2019 before the pandemic, this ratio was 181.1%. Its previous record high in the third quarter of 2018 was 184.7%.
"Canada's household debt-to-income ratio hit a record high in the fourth quarter as mortgage debt continued to climb in a low interest rate environment. This means households are more sensitive to interest rate increases, which will be a key factor in how quickly the Bank of Canada continues along its rate hike path this year," wrote BMO economist Shelly Kaushik.
The Statistics Canada chart below shows the breakdown of Canadians' household credit market debt.