Posthaste: Who's afraid of triple-digit crude? How oil shock is losing its sting
Super-high oil prices often precede recessions. Should we be worried?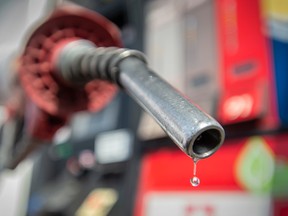 Oil shocks can be alarming, not just because of soaring prices at the gas pumps, but also because they often precede recessions. Photo by Peter J Thompson/National Post
Was this newsletter forwarded to you? Sign up here to get it delivered to your inbox.
_____________________________________________________________
RAIL AGREEMENT IN SIGHT Members of the Teamsters Canada Rail Conference man the picket lines in Calgary during a Canadian Pacific Railway work stoppage that started Sunday. Trains across Canada were idle for the second day Monday, but operations are due to resume today after the company and union agreed to binding arbitration. The Financial Post's Jake Edmiston reports. Photo by Gavin John/Bloomberg
Article content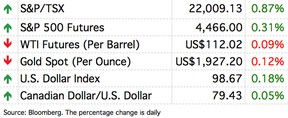 _______________________________________________________
Canadians were on the move during the pandemic as the demand for space and ability to work remotely prompted many to migrate. But where did they go? Not Ontario, the chart below by BMO senior economist Robert Kavcic shows. Ontario was the big "loser" in terms of net provincial migration, with a net outflow of about 8,000 per quarter. "In fact, the outflow last year (just over 31k) was the largest on record in raw numbers," wrote Kavcic in a note. Atlantic Canada, on the other hand, has seen the biggest net increase in provincial migrants since records began in the early 1960s.