Pre-construction condo flippers may be left holding the bag as buyers disappear
Nervous investors looking to offload their pre-construction condos in the secondary market may find themselves out of luck, industry watchers say, as a softening real estate market and rising interest rates send buyers to the sidelines.
A number of real estate agents in the Greater Toronto Area told the Financial Post they have been seeing a surge of calls asking about "assignment sales," a kind of legal transaction in which the original pre-construction condo buyer "assigns" or transfers the rights and obligations of the purchase agreement to another buyer.
Article content
The overall share of conversations with the intent to trigger an assignment sale jumped from four per cent in 2017 to 14 per cent this year, based on a sample of 78,000 calls that were screened for the use of the words "assignment," "assign" or "flip."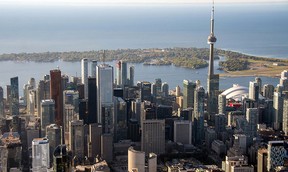 Precondo.ca chief executive and co-founder Jordon Scrinko said he has never seen the assignment market this soft before.
"Within the past three to five years, there is a sizeable chunk of the market of the pre-construction buying pool, who bought units that may never actually intended to close on, and some of them — even more worrying — actually factually cannot afford to close on," Scrinko said.
Scrinko added that if push came to shove, most of these buyers could afford to close, though they never intended to complete the sale and were hoping to flip the contracts for a profit. A more typical client, by contrast, might be forced to pursue the option because of a life event, such as job loss or divorce, or an inability to get financing as interest rates rise.