Rick Rule: 'Extraordinary mistake' to ignore precious metals right now
Markets remain volatile, but these sectors can bring some peace to your portfolio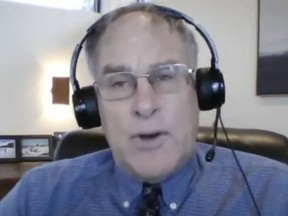 Wise Publishing
This article was created by MoneyWise. Postmedia and MoneyWise may earn an affiliate commission through links on this page.
Investors may feel a bit baffled amid the global chaos. The S&P 500 is in correction territory — down 10 per cent year to date — and the Fed hasn't even started raising interest rates yet. (Canadians got their first taste of interest rate hikes last week.)
While it may seem tempting to buy the dip, ongoing geopolitical uncertainty suggests more turbulence on the horizon.
To help our readers wrap their heads around this market turmoil, MoneyWise recently sat down with investing legend Rick Rule — former President and CEO of Sprott U.S. Holdings — for his thoughts on how to protect your portfolio.
According to Rule, a hawkish Fed does not bode well for stocks for two reasons: 1) interest rate hikes increase companies' cost of capital, and 2) higher rates make companies' dividend streams less competitive.
Article content
"I think that an investor who does not have some of his or her wealth in precious metals or precious metals equities [is] making an extraordinary mistake," he cautions.
More from MoneyWise
You can buy physical gold and silver at your local bullion shop. Or you can buy shares in companies that produce precious metals.
For investors who are getting started in the sector, Rule suggests looking at the big names first such as Barrick Gold (GOLD) and Wheaton Precious Metals (WPM).
"The first part of a gold bull market and the most predictable part of a gold bull market is enjoyed by the biggest and best companies in the space."