'This is out of Shopify's hands': Silicon Valley data fight could pose problem for e-commerce giant
Apple and Meta's data dispute has created marketing challenges for Shopify's client base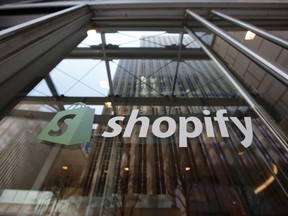 The Shopify Inc. headquarters in Ottawa. Photo by David Kawai/Bloomberg files
OTTAWA — A long-simmering data dispute between two tech giants in Silicon Valley could have significant implications for Canada's own digital titan.
Apple has curbed developers' ability to track the behaviour of people who use their iOS devices. That's made Facebook and Instagram parent company Meta's money-spinning ad-targeting system less effective. And that in turn has created marketing challenges for Shopify's client base of merchants who sell their goods directly to consumers. Some analysts now expect the commerce platform to step in with its own solution to match its clients to shoppers.
At its annual developer conference in June 2020, Apple announced it would require apps running on the iOS operating system that powers its iPhones and iPads to get users' permission to track them across other software and sites, including to target or measure the impact of ads. The Cupertino, Calif.-based firm framed the change as a move to protect its users' privacy. Just over a dozen miles northwest at its Menlo Park headquarters, Meta took it as an attack, launching a website and newspaper ads claiming the move would be "devastating to small businesses."
Article content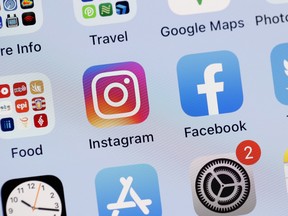 That could turn into a problem for Shopify. The Ottawa-headquartered company's revenues are closely tied to its clients' sales; the firm makes much of its money by charging fees to process payments. Company executives have acknowledged in earnings calls that Apple's changes reduce the efficacy of Shopify merchants' ads, but the company has not reported any impact on gross merchandise volume, a measure of orders.
Shopify did not respond to a request for comment for this story.
"This is out of Shopify's hands," said Mark Mahaney, head of Evercore's internet-research team and a longtime tech analyst. "This is in Facebook's hands and other players in the ad industry." Given the enormous amount spent on marketing economy-wide, he believes platforms are significantly incentivized to come up with "a post-privacy ad attribution model." On an earnings call last month, Meta CFO Dave Wehner estimated the iOS changes would cost the firm "on the order of US$10 billion" in 2022; the company made US$114.9 billion in ad revenue last year.