Where your advertising budget makes its biggest impact
Even for brands big and small, performing well on Google is more important than anything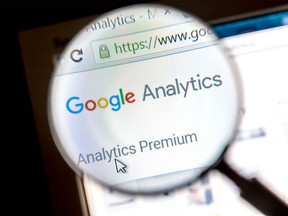 Photo by StackCommerce
​​This article was created by StackCommerce. Postmedia may earn an affiliate commission from purchases made through our links on this page.
Advertising has long been the foundation of most successful businesses' models for growth. When we think about advertising, a lot of us are swept away by the romantic imagery of a show like Mad Men, and we also imagine commercials, magazine photographs, billboards, radio ads, etc.
However, the ones who've mainly shifted their focus are the advertisers themselves. They're now paying attention to where most people spend their time, which has obviously shifted online over the past two decades.
Article content
Google Ads are a central method of reaching potential consumers for successful businesses around the world. Part of that is due to its network of "over two million websites and a reach that encompasses 90 per cent of consumers." This piece from Digital Third Coast also notes how Google Ads is currently the biggest provider of search advertising on the market, boasting over two million accounts.
If you want to learn how to join the party, consider doing so with an informative and affordable resource like The 2022 All-In-One Google Ads Productivity Training Bundle, which features courses rated as high as 4.8 out of five stars by students. Each course is led by instructors with expertise in Google Ads and Google's suite of tools in general. In particular, artist-turned-digital marketer Isaac Rudansky teaches students how to avoid being outmaneuvered by competing companies by learning the fundamentals of online marketing campaigns.
The course pack features nine courses on Google Ads training, Google Analytics, how to profit with pay-per-click campaigns and more. These skills are crucial if you hope to measure the effectiveness of your campaigns and better reach Google's audience of over six billion users. The nine-course bundle is currently available for $37.99.
Prices subject to change.