14-year-old Camaro driver caught exceeding 200 km/h
A Chevy Camaro with three teenage occupants reached a speed of 209 km/h in Lakeshore around 1:40 a.m. March 17, say Essex County OPP.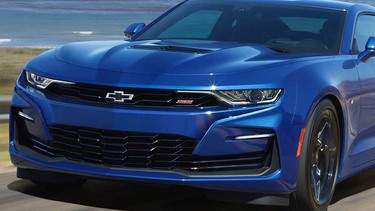 A promotional image for the 2021 Chevy Camaro. Photo by Chevrolet /Windsor Star
Essex County OPP are calling attention to a particularly egregious recent case of speeding: An underage driver who was behind the wheel of a sports car that exceeded 200 km/h.
OPP officers were conducting traffic enforcement in the Lakeshore area during the late night hours of Wednesday and the early hours of Thursday.
Staff Sgt. Jamie Smith of the Essex County OPP traffic and marine division believes the situation could have had a much worse outcome.