A short history of the 6 coolest Corvettes rebodied by coachbuilders
Most people just can't get enough of the sleek lines of America's sports car—but others see room for improvement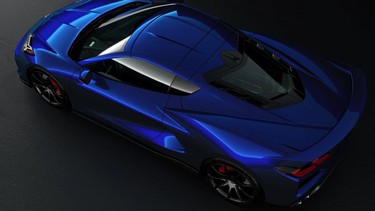 The 2022 Caravaggio Corvettes Unica Series 1 Photo by Caravaggio Corvettes
When Chevrolet finally unveiled its eighth-generation Corvette in 2019, the analogy bandied about in article after article was that its styling – along with its first-for-the-marque midship engine placement – made it feel a lot like an American Ferrari.
The sharp creases of the fenders, the taut surfaces along its flanks, and the aesthetic details its designers worked in won the C8 many fans. But others (your author included) weren't quite so taken, and saw room for improvement.
In 1959, Gary Laughlin was a Texas oil tycoon who had a penchant for racing Ferraris but lacked  patience for their temperamental nature. Laughlin paired with two other Texans, Jim Hall and Carroll Shelby, on having Chevrolet's much-more-reliable Corvette dressed up in some new duds, explains John Lamm in Collier Automedia. Shelby sourced a trio of new 'Vette chassis direct from the automaker, and had them shipped to Italy to be fitted with coachwork by Carrozzeria Scaglietti, which was also making bodies for Ferraris at the time.
While the Scaglietti ordeal turned Chevrolet off of letting a contractor monkey with its pride and joy, apparently it was a little more open when the company itself had fuller control. In the '60s, the automaker itself approached renowned Italian coachbuilder Pininfarina with a new C2 'Vette chassis and asked it to work its magic and give it a new, European look. Tom Tjaarda did the deed, penning a coupe that wears echoes of Corvette styling while still standing apart as something completely unique.