Driving By Numbers: Canada's 10 best-selling SUVs In 2021
The SUV/crossover segment is a big tent that continuously evolves with modern standards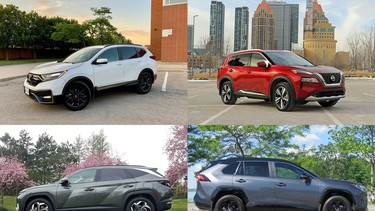 Driving By Numbers: Canada's 10 best-selling SUVs In 2021
By the narrowest of margins, just under half of all vehicles sold in Canada in 2020 were SUVs and crossovers. That threshold was heavily trod upon in 2021, however, as 55 per cent of the new vehicles sold were utility vehicles of one variety or another.
Indeed, variety is the key word. The SUV/crossover segment is the very definition of a big tent, with everything from the exclusively front-wheel-drive, Accent-replacing subcompact Hyundai Venue to the body-on-frame, solid-axle-equipped Jeep Wrangler meeting the evolving modern standard.
The Jeep Wrangler is the only body-on-frame SUV on this list of Canada's most popular utility vehicles, the only SUV with a low-range-equipped four-wheel-drive system, and most definitely the only vehicle on the list with a fully removable top. The Wrangler is nothing if not distinct. Granted, there's finally some real competition for the Wrangler, though sadly in severely limited numbers to date. Fourth-quarter sales of the Ford Bronco — not the Bronco Sport, just Bronco — hit 2,739, just about half of Jeep's 5,635-unit Q4.