Honda invests $1.38 billion to build the 2023 CR-V Hybrid in Canada
The automaker's plant in Ontario will be the template for all CR-V Hybrid production across North America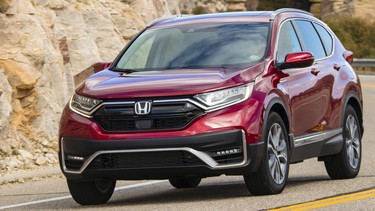 Production of the 2023 Honda CR-V Hybrid starts in Alliston, Ontario this summer. Photo by Honda
Honda is going to be selling the CR-V Hybrid in Canada, and it's investing $1.38 billion in its Canadian plant to build it here.
The hybrid version of the CR-V has been on sale in the U.S. since 2017, but hasn't been offered here. Now the automaker's plant in Alliston, Ontario will become the lead plant in North America for the all-new 2023 CR-V Hybrid — meaning that it will develop the processes and training that will be used in other plants across the continent. The money will be invested over six years into the plant.
The investment will include adding new technologies, processes, supply chains, and research and development programs. Both production lines will be retooled through the process.