Mercedes says it may lose US$2.2 billion in assets in Russia
The automaker worries it may see its E-Class and SUV factory expropriated by the country's government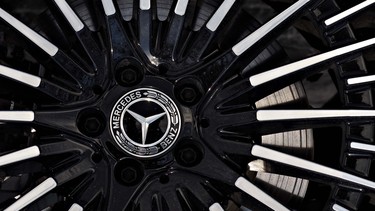 2022 Mercedes-Benz EQS 580 4Matic Photo by Chris Balcerak
Russia's threats to nationalize foreign companies that abandon their facilities within the country might cost Mercedes-Benz some 2 billion euros (US$2.2 billion) in assets lost behind the former Iron Curtain.
Besides the revenues lost from business disruptions, "these risks could be exacerbated by the potential expropriation of assets of Russian subsidiaries," said the German luxury automaker. That includes a manufacturing plant that produces E-Class sedans and SUVs.
Meanwhile, Elon Musk — who has graciously donated Starlink terminal Powerwalls to Ukraine's war effort — is also expecting commodity pricing to hit Tesla hard. With the prices of nickel reaching new highs, Tesla has already raised prices of its Model 3 and Model Y by US$1,000 in the United States. TSLA shares have dropped 25 per cent since the beginning of 2022.