News Roundup: Debut of the VW ID.Buzz, Acura's new Integra, and more
Including the most common DUI-mobiles and historically high gas prices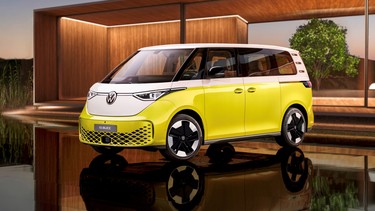 VW ID.Buzz Photo by Volkswagen
Welcome to our round-up of the biggest breaking stories on Driving.ca from this past week. Get caught up and ready to get on with the weekend, because it's hard keeping pace in a digital traffic jam.
Here's what you missed while you were away.
It was a big week for Acura as the brand welcomed back one of its most notable vehicles, the Integra. The newest iteration of the front-wheel-drive four-door is powered by a 1.5L turbocharged four-cylinder making 200 horsepower and 192 lb-ft of torque. That can be manipulated by hand with a manual transmission, but only as an option in the upper-trim A-Spec models as the standard is a CVT transmission. Expect the 2023 Acura Integra to be priced in the mid-$30,000s when it goes on sale in Canada this spring.