Paris taxi driver files lawsuit against Tesla after fatal crash
Automaker tells French government on technical fault found, but driver told police the car accelerated on its own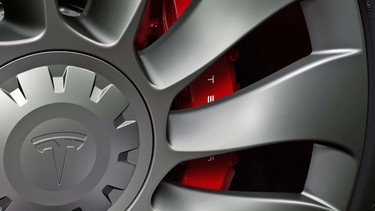 The Tesla Model 3 Photo by Tesla
A Paris taxi driver whose Tesla Model 3 crashed in December, killing one person, has filed a legal complaint against the U.S. carmaker, his lawyer said on Sunday.
The French government said in the days after the accident that Tesla had told it that there was no immediate indication of a technical fault.
Saldmann declined to comment when asked if the complaint had been made on the basis of the still-unpublished initial conclusions from investigators.