Toyota plans 17-per-cent cut in global production in April
One of the industry's largest automakers has had to continuously revise its targets since late last year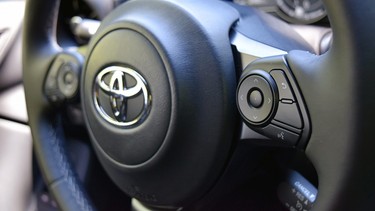 Toyota is cutting its global production target in April to 750,000 vehicles, down 150,000 from an earlier plan, the automaker said on Thursday, as a semiconductor shortage and the COVID-19 pandemic bite into its plans.
The news comes about a week after Toyota said it would scale back domestic production by up to 20 per cent during the months of April, May, and June to ease the strain on suppliers battling shortages of chips and other parts.
The shortages have led the automaker to repeatedly change its production plan, frustrating suppliers and prompting President Akio Toyoda to call the interval from April through June an "intentional cooling off" period.