Troubleshooter: How long should your vehicle's consumable parts last?
Brakes, tires, belts, and wiper blades are only built to last so long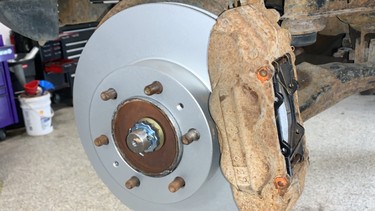 Other driveline repairs included new brake rotors and pads… Photo by Courtesy Chris Dekker
There are limits to every automaker's warranty coverage. Some are easily understandable; they won't cover glass that's broken or scratched by an external condition for example. But others aren't quite so clear, and one of the biggest areas of service-counter conflict is found under the term 'consumables'. Here are some common examples of those consumables (or wearable items), and how long they should last.