Windsor driver charged after truck goes wrong way on shutdown Hwy. 402
A Windsor resident faces charges after a big rig was spotted driving the wrong way on Hwy. 402 southwest of London, police say.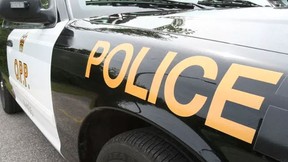 Here's a textbook case of how to drive the wrong way on Hwy. 402 — by driving the wrong way.
At 9 a.m., police were called to a stretch of road in Adelaide-Metcalfe Township after reports of a truck travelling east in the westbound lanes. By the time officers found the truck, it was travelling in the proper direction after it had made a multi-point turn on the road, police said.
The driver faces two charges: driving on a closed highway and driving the wrong way on a divided highway. They will appear in provincial offences court at a later date.