Windsor police charge driver for doing donuts on Malden Park pond
A 64-year-old Windsor man has been charged with dangerous driving after his speeding vehicle put public safety at risk at Malden Park.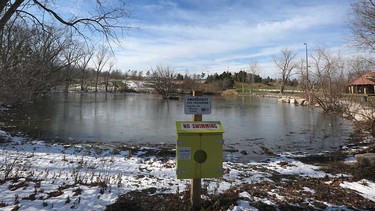 The main pond area at Malden Park in Windsor is shown in this December 2020 file photo. Photo by Dan Janisse /Windsor Star
A 64-year-old motorist is facing a dangerous driving charge after his vehicle was seen careening in and around the pond area at Malden Park.
Windsor police said patrol officers responded on Saturday afternoon, around 3 p.m., to reports of a vehicle moving erratically on the pond.