COVID-19: B.C. schools brace for possible closures as 550,000 students head back to class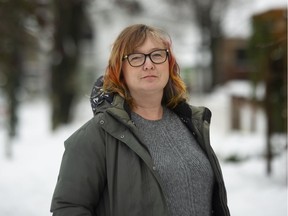 Vancouver mom Kyenta Martins has decided not to send her two kids back to school on Monday because she isn't comfortable with the safety measures the government has put in place. Photo by Arlen Redekop /PNG
Kyenta Martins is not sending her two children back to their Vancouver school next week, a decision she called "heartbreaking."
As new cases of COVID-19 in B.C. climbed by 3,223 on Thursday, Martins said her family decided the kids won't go back until the virus wanes or the provincial Ministry of Education puts stronger protections in place.
"They're really upset that they won't get to see their friends," said Martins, who is a member of the Safe Schools Coalition B.C. "This is not a forever decision, but it's what we have to do right now."
With a few days remaining before B.C. schools open their doors to more than 550,000 students after an extended Christmas break, districts continued to solidify plans to educate kids as COVID spreads rapidly across the province. Despite strict visitor policies, increased cleaning and strong encouragement to wear masks, it is expected there will also be more temporary school closures due to staff illnesses and localized outbreaks.
As of Thursday, there were a total of 31,817 active COVID cases in the province. Of those, 324 people are in hospital, with 90 in intensive care. There were also three deaths overnight.
Fraser Health recorded the most new cases Thursday with 1,538, while Vancouver had 662, Interior had 402, Northern had 194, and Island had 417.
B.C. Teachers' Federation president Teri Mooring said a delayed school reopening was important for teachers and administrators to plan for school amid surging cases, but discussions also highlighted "measures that could be put in place, but haven't been."
That includes making N95 masks available to all teachers and students, prioritizing teachers for booster shots, improving ventilation systems or purchasing more HEPA filters for classrooms, and a "determined" vaccination campaign aimed at getting children in the 5-to-11 age group their shot, she said.