COVID-19: 'Rocky times' ahead as B.C. gears up to go back to school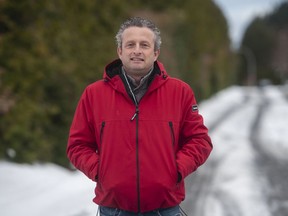 An extended Christmas break will come to an end for B.C. kids on Monday as schools reopen with new protocols for detecting COVID-19 outbreaks as the Omicron variant renders contact tracing less effective. Photo by Jason Payne /PNG
An extended Christmas break will come to an end for B.C. kids on Monday as schools reopen with new protocols for detecting COVID-19 outbreaks as the Omicron variant renders contact tracing less effective.
"This is going to be a challenging month," Dr. Bonnie Henry predicted at a Friday morning media briefing, "but it doesn't mean we have to stop everything."
The provincial health officer has said numerous times that keeping schools open is one of her "highest priorities" along with preventing serious illness and death and supporting the health care system. But while kids will return to classrooms on Monday, she said B.C. will face "some rocky times in the next month."
With test results and contact tracing lagging far behind the ability of the virus to spread, school attendance rates will act as a "proxy" to signal when there might be an outbreak, explained Education Minister Jennifer Whiteside, who was also at the briefing.
Schools are charged with notifying public health about a "signal of concern," typically when normal attendance drops by about 10 per cent in a particular class, triggering further investigation and, possibly in the future, the use of rapid tests.
Notification of parents will be left to school administrators, who must also determine whether a school can continue to operate if staff begin to fall ill. School districts have been planning for functional closures, with classes possibly moving online, if they don't have enough teachers.
In a statement Friday, the Vancouver School District called functional closures "a last resort" and pledged to "do everything possible to find substitutions and reassign staff." If all options were exhausted, impacted schools will shift to online learning for a short time.