Foo Fighters' Taylor Hawkins had 10 types of substances in his body at time of death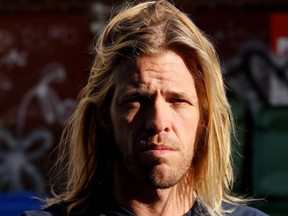 Taylor Hawkins during a Toronto promotional stop in 2010. Photo by Craig Robertson /Postmedia Network
According to an initial a toxicology report, Foo Fighters drummer Taylor Hawkins had multiple types of substances in his system at the time of his death.
Hawkins, 50, was found dead in his hotel room in Bogota, Colombia, on Friday night, with the band just hours away from playing a concert in the city.
This echoed a report from Saturday afternoon in which Colombian journalist Luis Carlos Velez tweeted that "Colombian authorities found: marijuana, antidepressants, opioids and heroin" in his hotel room.
A statement carried by several Colombian newspapers, and reprinted by the Daily Mail on Saturday morning, said that "according to those close to him, the death could be related to the consumption of drugs."