Nanaimo couple lost nearly $400,000 in fake-lotto scam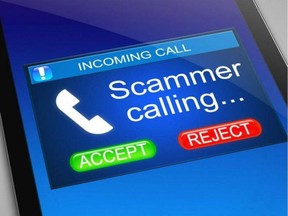 Police say a Nanaimo couple lost nearly $400,000 in a fake lotto scam. SunMedia
An elderly Nanaimo couple have been swindled out of almost $400,000 in a long-running lottery scam.
Nanaimo RCMP said the couple, who are in their late 80s, received a phone call in early 2021 from a man who told the couple they won $18.5 million and a Mercedes-Benz in a Reader's Digest sweepstakes lottery.
The scam was discovered after Nanaimo RCMP, who were conducting a parallel investigation, contacted the couple. It was only then they became aware of the scam.
"The financial loss the couple experienced is significant and is certainly one of the largest we have seen in Nanaimo," said Const. Gary O'Brien.
"If someone calls you to say you've won the lottery and there's a fee associated with it, hang up and run away."