Pickup truck registered to Saskatchewan premier impounded in Vancouver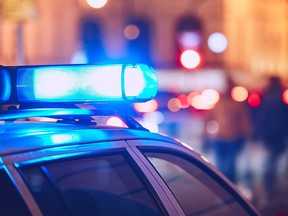 A traffic stop in Vancouver resulted in the 30-day impoundment of a Chevy pickup registered to Saskatchewan Premier Scott Moe. He was not the driver. Photo by Stock /Getty Images
A pickup truck that was impounded after its driver allegedly ran a red light and failed a roadside sobriety test is registered to Saskatchewan Premier Scott Moe, according to Global News.
Vancouver police confirmed the traffic stop just before 1 a.m. on Thursday.
The Saskatchewan premier has a driving history that emerged as an election issue during the 2020 campaign, after the son of a 38-year-old woman killed in a 1997 crash came forward to say Moe was the other driver.
Moe, who was 23 at the time of the fatal crash near Shellbrook, Sask., was ticketed for failing to stop and driving without due care and attention.
Five years earlier, he had been convicted of impaired driving.