Some B.C. childcare operators warning parents of extra fees in April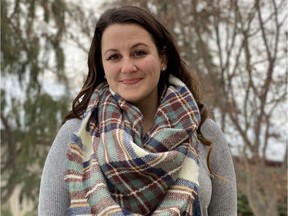 Kelowna daycare owner Amanda Worms in 2019. Photo by Submitted photo /PNG
Kelowna childcare operator Amanda Worms says she has been on the phone this week telling parents at her daycare centres they will have to pay $350 more in monthly fees beginning April 1 because the provincial Ministry of Children and Family Development is unable to meet a deadline to approve subsidies that she has been receiving until now.
"There was a technical glitch in their system. I have been on the phone with them every single day for the last five days and they still can't figure it out," Worms said. "Now, I am at a place where I have to tell parents that they have to pay the full fees on April 1 because we cannot survive without that funding."
Childcare operators in B.C. are eligible for government subsidies to reduce their fees and to pay higher wages to their early childhood educators. They must apply for the funding annually and meet several criteria. Some operators said the province is regularly unable to meet its own deadlines.
But the province denies those claims. The children's ministry insists operators like Worms are in the minority.
In a written statement, the ministry said more than 80 per cent of operators that applied to renew their funding have received approvals or temporary approvals. The exception is operators that applied for a fee increase.