B.C. man, 63, charged with murder after Creston RCMP investigation
Creston RCMP were called to a home on Feb. 6 where a 56-year-old woman was found dead.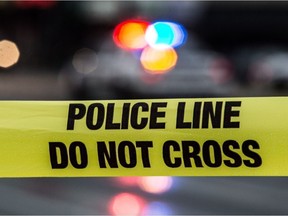 Photo by Postmedia file
A 63-year-old man has been charged with murder after an investigation into a sudden death in southeastern B.C. that turned into a homicide probe.
Creston RCMP were called on Feb. 6 after a 56-year-old woman was found dead.
"The investigation evolved from a sudden death investigation into a suspected homicide," said Cpl. Chris Manseau in a release.
The RCMP's southeast district major crime unit took over and, on Wednesday, Mitchell McIntyre of Creston was arrested and charged with second-degree murder.
"Although initially believed to be a natural death, investigators worked tirelessly on this matter, and have since determined it to be a homicide," said Manseau.