Explosions, no gas, visa trouble: How a Canadian-Ukrainian family escaped Kyiv as bombs fell
The first explosion came just before dawn. 'I'll never get that out of my mind'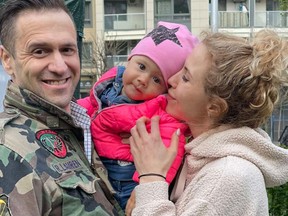 Iryna and Luc Chénier and their daughter Milena, 1, in Kyiv prior to the invasion. Photo by Courtesy of Luc Chénier
When Russian missiles started falling on Kyiv in the early hours of Feb. 24, Canadian Luc Chénier was already packed up, cashed out, stocked up on his insulin, and ready to leave the capital in the morning with his wife, daughters and nanny.
He expected to be gone for months, but was prepared for forever. He had been skeptical of war, but had started the visa application for his Ukranian wife Iryna, seeking at least the option to flee to Canada.
The first explosion came just before dawn. "Oh my god, it's happening, it's started," he thought as he shot out of bed in their seventh floor apartment near a Kyiv airport, scared out of his mind in complete disbelief, he said.
"Everybody thought it was a bluff," he said in an interview from safety in Vienna, after a perilous and difficult journey of several days toward Ukraine's western borders. "Who's crazy enough to start striking Kyiv?"
"I'll never get that out of my mind."
Article content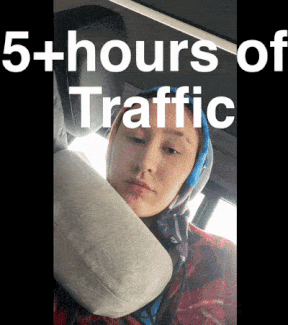 They were driving at first light, an hour after bombs started falling. By midday they managed to get out of Kyiv through thick traffic, and were perilously low on gas, with none available.
Their plan was to head for Lviv, the large western Ukrainian city where their nanny would leave them.
Canada's Kyiv embassy staff had already evacuated there. All non-essential Canadian employees left Kyiv on Jan. 30, and on Feb. 12 all embassy operations moved to a temporary office in Lviv.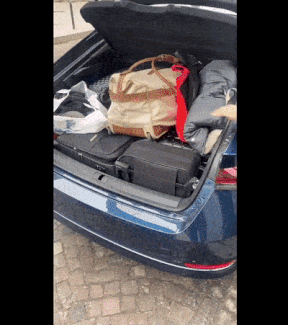 Iryna would need a visa to enter Canada even with her Canadian husband and daughter. They were hoping to get her visa in Lviv, but were directed only to call Ottawa, and could learn nothing more than that her application was being processed.
"We fell into an information vacuum. We didn't know where to turn," Chénier said.
Article content
Theirs is one of thousands of stories of hardship as Western nations scramble to react to the refugee disaster and repatriate their own citizens and their families. Poland alone has received more than a million people.
Speaking at a joint press conference in Warsaw with Polish President Andrzej Duda on Thursday, Prime Minister Justin Trudeau declined to put a figure on how many refugees Canada would accept. But he announced spending of $117 million to expedite immigration applications to Canada by Ukrainian refugees.
He said the application process is online so that it can be available to people who cannot reach embassies or consulates that remain open.