FIRST READING: Buckle up for a Canadian defence spending splurge
Brian Mulroney urges Tories to stop "destroying" each other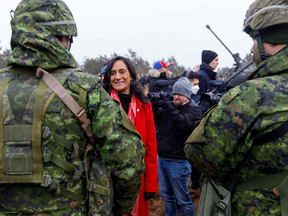 Minister of Defence Anita Anand during a March 8 visit to Canadian soldiers serving in Latvia. Soon after her return, Anand announced she would be introducing "aggressive" proposals to boost Canadian defence spending in the next federal budget. Photo by Photo by Toms Norde / AFP
First Reading is a daily newsletter keeping you posted on the travails of Canadian politicos, all curated by the National Post's own Tristin Hopper. To get an early version sent direct to your inbox every Monday to Thursday at 6 p.m. ET (and 9 a.m. on Saturdays), sign up here.
Defence Minister Anita Anand said this week that she will be tabling "aggressive" options to significantly boost Canada's rate of defence spending once the cabinet starts planning its spring budget. Depending on how it goes, this could spell the biggest surge in Canadian defence spending in more than 50 years.
Canada, of course, has one of the most lacklustre defence spending records in NATO. While members of the alliance are expected to spend 2 per cent of national GDP on defence, Canada only spends about 1.4 per cent. Speaking to CBC this week, Anand said she was drafting proposals under which Canada could hit or exceed the 2 per cent baseline. That would be roughly an extra $10 billion to spend on the military each year.
Article content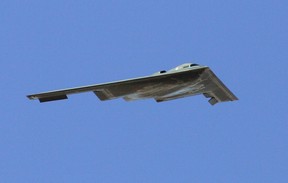 Pessimists, however, will argue that the Canadian Armed Forces' problem is not merely one of spending, given that it can't seem to spend the money it already has. Last year, for instance, the Department of Defence failed to spend $1.2 billion of its allocated budget, continuing a trend of lapsed defence spending that has been occurring quite regularly since the government of Stephen Harper.
The Canadian military also has a penchant to make procurement far more expensive and painful than it needs to be. We've brought this up before, but when the British Army replaced its standard-issue pistols in 2010, it took them three years and $14.5 million. For the Canadian Army, replacing the exact same pistol has required 15 years and more than $100 million.
Article content
We also happen to have one of the most top-heavy militaries in NATO. Despite an ever-shrinking pool of enlisted personnel, Canada retains about as many generals and admirals as at the height of the Cold War.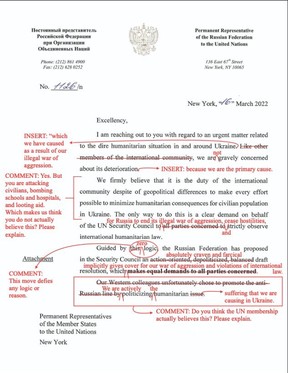 WAR IN UKRAINE
In late February, two RCAF C-130s were sent to Europe to help ferry Canadian guns, bullets and rocket launchers into an undisclosed NATO airfield in Eastern Europe, where the weapons are then moved into Ukraine. But the National Post's John Ivison felt he should remind us that this is a recent development for the Canadian government, who has thus far made it a habit to strenuously ignore Ukrainian requests for lethal aid. Virtually until the moment that Russian warplanes began to bomb Kyiv, Canada refused to send guns to Ukraine, demanded that its aid not be used for weapons and even gave the Ukrainians a hard time when they tried to buy Canadian-made arms with their own money.