Three Ukrainians 'targeted by Russian forces' after delivering food to animal shelter
Three Ukrainians in their 20s were 'shot at point-blank range' and killed, although Russia has denied targeting civilians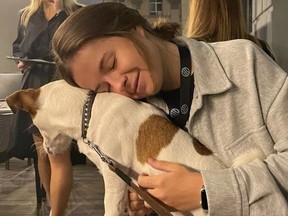 Anastasia Yalanska, 26, was killed on Friday. Her colleague told the Kyiv Independent that she was "very dedicated and upbeat, everyone loved her." Photo by The Kyiv Independent
Three Ukrainians in their 20s were killed after delivering food to an animal shelter in Bucha, a city west of Kyiv.
Serhiy Ustymenko, 25, Maxym Kuzmenko, 28, and Anastasia Yalanska, 26, were driving in an SUV together, according to the Ukrainian publication the Kyiv Independent. They were returning from the shelter to pick up Ustymenko's parents when they were fatally shot on Friday by soldiers in a Russian vehicle, witnesses said.
Ustymenko's father, Valeriy, ran to the car but the passengers were already dead. Their bodies were brought to his basement, where they remain; They cannot be buried safely because there is constant shelling in the city.
Witnesses told the media outlet that the shots came from a Russian vehicle described as "either a tank or an infantry fighting vehicle."
Photos of the victims were obtained by the Kyiv Independent.
Article content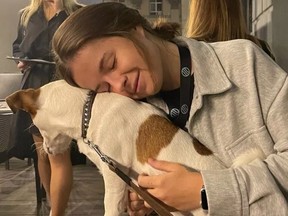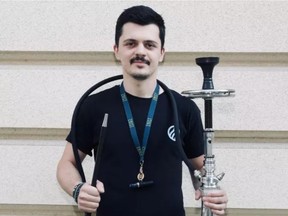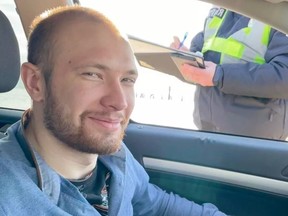 The Guardian also reported on the event, saying Yalanska's car was believed to be "targeted by Russian forces."
In a Twitter post, Andriy Piddubny, a colleague of Yalanksaya, said "it was not an accidental shot" and the "civilian car was shot at point-blank range."
Article content
"The car was (obviously) civilian," a friend of Kuzmenko, named Dmytro Zubkov, told the Kyiv Independent. "Maxym was wearing a hat with a pom pom. They didn't look like the military at all."