U.S. woman, 25, who died on hike believed to be high on mushrooms, police say
There is 'increasing interest' in Canada to use psilocybin in therapy, the government says, but no products are approved now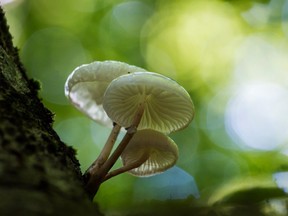 Attitudes in North America are shifting, with some pushing to have access to psilocybin and psilocin, often referred to as "magic mushrooms," for therapeutic purposes as well as recreational. Photo by Getty Images/iStockphoto
A 25-year-old woman from New Jersey was believed to be under the influence of mushrooms when she died hiking in Washington state over the weekend.
The woman, identified as Alisonstar E. Molaf, was with a friend at Wallace Falls Trail in Gold Bar, Washington, when they were separated, according to authorities. She was reported missing.
The following day, Molaf's body was found in a river.
"It is believed the two hikers were under the influence of mushrooms," the Snohomish County Sheriff's Office said. "The death appears to be accidental."
Psilocybin and psilocin, often referred to as "magic mushrooms," can cause hallucinations, changes in perception, and connection to spirituality. Conversely, users can also experience nausea and panic attacks, often associated with a "bad trip."
Article content
Oregon was the first state to legalize mushrooms for therapy. It has been decriminalized in certain American cities, like Denver, Colorado and Santa Cruz, California. It is still illegal under federal law in the United States.
Mushrooms are considered a controlled substance in Canada, meaning their "sale, possession, production, etc." are illegal unless authorized, according to the government.
"Compounds like psilocin, ketamine and MDMA open the possibilities for brain changes and clinical improvement," tweeted Dr. Peter Silverstone, who is a professor in the department of psychiatry at the University of Alberta. He added that the drugs need to be combined with psychotherapy to be effective as a treatment.