ASK AMY: Personal Facebook share leads to questions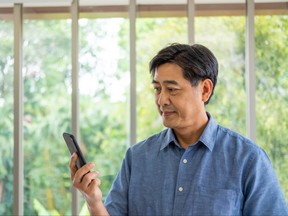 A social media update has a reader fielding questions from online friends. Photo by file photo /Getty Images
Dear Amy: Last week I had major surgery on my back.
The morning of the surgery, I posted on social media: "Wish me luck, I'm having back surgery today."
I wrote the name of my surgery and expected them to just Google it, but they were persistent.
I was abrupt and replied tersely that it was not the former leg injury, it was not sudden and that I'd been in pain for a while. I didn't give them more details.
What does one say to nosy people asking for details on a personal situation like this?